This is a poem about true love and sacrifice.
It is actually the second of two that I wrote but the first one had some imperfections that appeared after printing I'm not happy with.
The photo with the frame really doesn't do it justice. I will edit the photo later.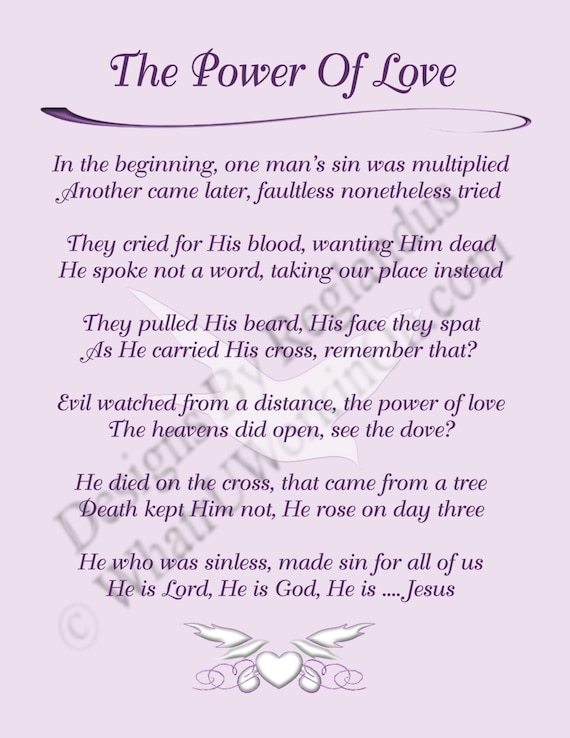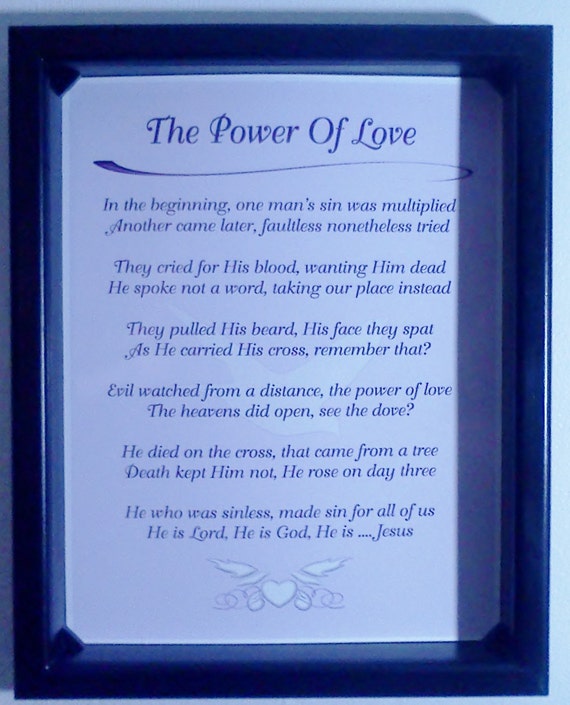 It can be purchased from my Etsy Shop.