Posts tagged 'photography'
Romance in the clouds
This was my view as we peddled along
Spotted some horse riders enjoying a stroll along the beach
Caught my daughter taking a selfie in the back seat
This shot was all about Samuel
I love this one for the different facial expressions…
who's more excited?
On the way back it was a stop for horse petting
Then it was time for fun in the sand
And some time to relax
Kiah
Ava
Samuel
Darcel and Clarice
And of course there's Neptune
Love's piece cannot define that which it exhibits with love's peace
Love is by the worth it gives as receiving to love
Smoldering hearts heated cores to burn for love
Sensations to ends of nerves endings heightened
Yet be it exuberance, to still the senses to pause, reflections
Gallery
I can't believe I've gone this long without posting. But I have been busy and working more hours at work. The heat of the day and work has taken its toll. I do have an update on my progress and I do have to say that it is taking longer than I had anticipated but much of that is due to my perfectionist attitude. I know I'm  spending too much time trying to get things right so I am pushing myself to get this done so that I can work on more artwork for more products.
I did do some editing of current artwork and spent a lot of time on that. I have some items on hand already but I am holding off on showing them until the site is ready but I would like to show some photos of my grandchildren modeling t-shirts because the pics I had to take before getting one that I could use was too good not to show.
So here is what I went through to get  a good shot.
I had fun taking these and there is more to come.
As you can see from the post title, this is my sixth poem inspired by a blogger's photo. I love the water, pictures of water and the sound of water crashing against rocks, rolling along in its creek bank or the waves in the ocean. It is therapeutic and soothing.
This photo is one of many on Leanne Cole's blog. If you love water shots as much as I do, you should stop by and take a look. Even if you're not an avid water lover, these pictures are sure to amaze.
I titled the poem after the title of Leanne's blog post. Clicking the images will take you to that post.
Washing Down 
In pictures of water moving still
A photographer's camera got its fill
Such sights to behold in a gallery untold
Til you see pic after pic unfold
See the beauty, feel the peace
In these pictures they unleash
 As fine as a violinists' strings
The peace and calm each shot brings
You can almost hear the sound
Traveling water as it keeps its bound
A rock springs for air, I think not
You have to admit though, a great shot
As the rain cleanses after its fall
So do these pics, to me after all
I wear this feeling, without frown
Of the water in each washing down
This is a poem about true love and sacrifice.
It is actually the second of two that I wrote but the first one had some imperfections that appeared after printing I'm not happy with.
The photo with the frame really doesn't do it justice. I will edit the photo later.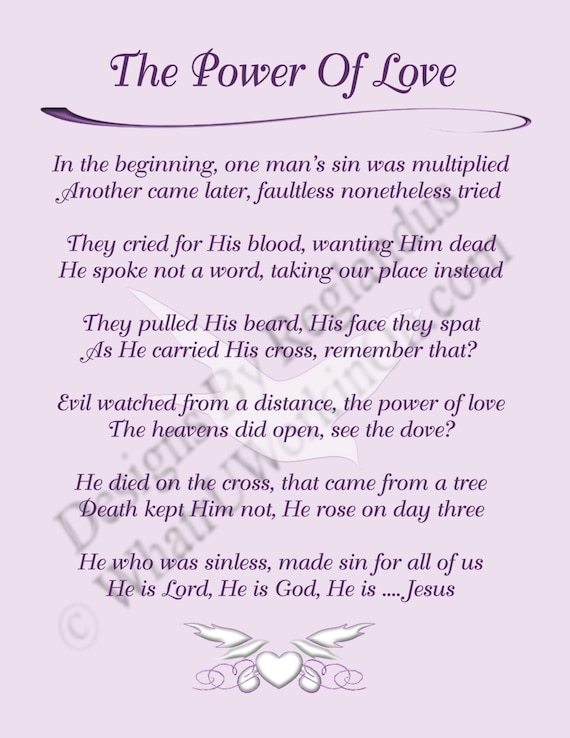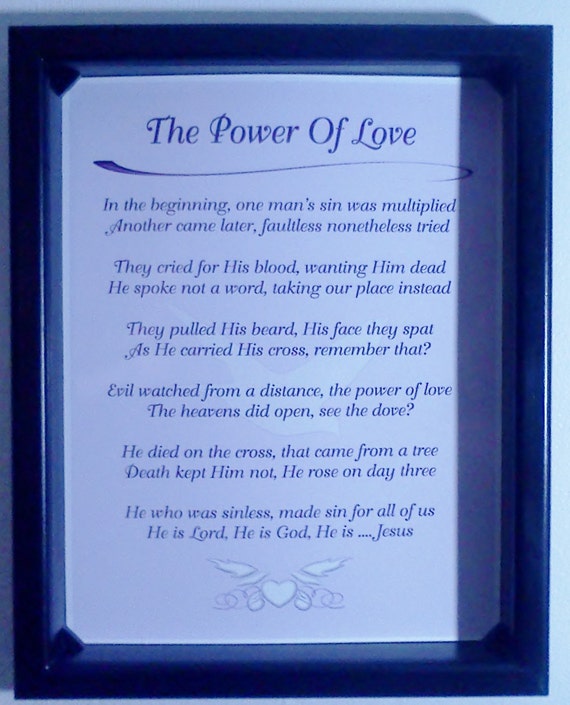 It can be purchased from my Etsy Shop.
I haven't really felt focused lately and feeling a little disconnected or dismantled. It's like the pieces are all there but then I realize it's a puzzle and I have to put them into place….instead of things falling into place. Out of frustration, I wasn't seeing things that were right in front of me….but then, that's how a puzzle works. I was starting to get down on myself pretty hard as in feeling sorry, nothing's getting done.
Then out of the blue, I get three likes on a post I had published….actually the previous post. There was fstopfun, Dawn's Stalker, and iGameMom. I really appreciated that they let me know they liked what I had designed….I needed that. Little did I know that was the beginning of things I really needed. I stumbled upon a post by way of StumbleUpon and it was really intriguing…an eye opener if you will. It helped me to reconnect with me, and from there I went over here where Getting Things Done was helpful even though I'm not a tech geek, I was able to identify with a lot of that because of the geek in my personality.
Things aren't really as bad as I think they are….I think I've been having trouble just being me. Now I have to get and stay focused, work the puzzle and put things into place….and see the progress along the way. And the next time stuff happens….I'll say again…
…..and keep  #workinon that puzzle.
Since the giveaway started and ended, that space has given me time to start new projects and think ahead.
I'm probably going to open my ebay store and maybe an Etsy. I would like to offer some items from here but on the budget I'm working with, that type of an upgrade is not in the plans just yet, but I have some ideas on that end.
I'm thinking about bringing my blog over here to wordpress…..seriously thinking about it.
I have these three frames that I have almost ready for whatever I decide to put in them.
Not counting these three frames, I'm about to start a custom clock for someone.
Oh yeah, I have another frame I'm working on but I can't show that one yet.
I sold two more clocks…I can only show one because the other is a gift and it hasn't been given yet.
I have a pic of the clock but will have to get one with the buyer later on.
I changed the facial molding on this clock
Well, that's where I am right now….